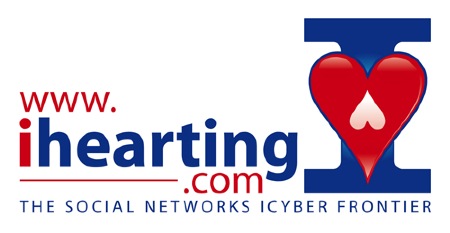 So they say that space is the final frontier, but it will be decades before it will be populated. ihearting intends on bringing space to the cyber population next year and you will be amazed at how fast it will grow to dominate and change the current social network scene.Ihearting intends to ifly in and enhance the volatile but lucrative social network scene, promoting secured healthy and sustainable interface between its member's inner feelings of adventure and relationships while building the icyber frontier.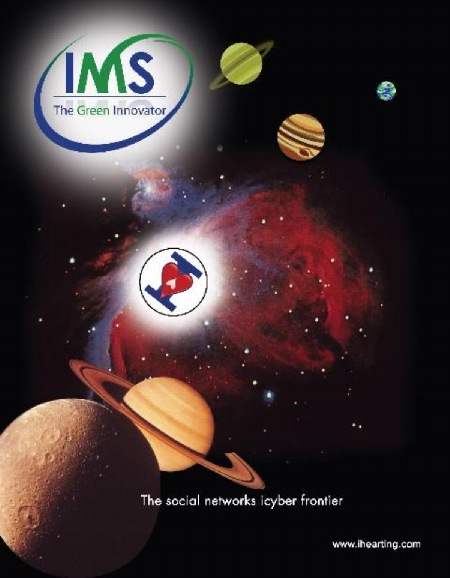 The Ihearting Social Network emphasis is on member personal privacy and decentralized storage of information. Our social network will give users, rather than the web site or corporations, control of the member's shared information. Instead of creating a central database of members personal shared information like most social networks being used today, we have develop a program that will allow all members of our social network to own and safely share their personal profiles and information in a secured environment. This way we have eliminated the owners of the social networks central database from profiting by selling personal information about it's members for harvesting by corporations for advertising, marketing, human resources, and legal use.

Our mission is to provide a game changing, hi-tech, open-source social network experience. Protecting all members personal profiles, civil liberties and human rights while permanently change the way we digitally socialize and share information in the future.

Brief Description


Ihearting is a live social network application which can be downloaded to any mobile phone or desktop device. Registration is open to the public, but in the beginning will cater to the college and high school demographics focusing on different networking through groups and social activism and member relationships. Of course, ihearting will have all of the typical personalized functions of social networking that we all have come to love over the years, but we truly intend on providing our members the ultimate secured music, video, gaming, and entertainment social experience never seen before. You will own all of your personal profile and shared information forever!

All ages will enjoy ihearting, you can invite your best friends, family, associates and lovers (bffal's) all to join your icell, sharing life's experiences and journeys as you travel through the icyber frontier. Each member will be given their own customizable icell which is your domain, home, and party place. Your icell is where you start your journey with all of your bffal's ihearts keeping them healthy and secured while having fun socializing, listening to music, watching videos, sharing pictures, shopping or just catching a movie, live sporting and music events, gaming, dating and much more. Each icell will host members isouls which are transparent 3-D holographic box like containers that you and your bffal's ihearts reside under shared or individual control. Ihearts are located within the isoul and represent you and your bffal's true hearts, experiences, feelings and relationships in and outside of the ihearting iworld. Isouls can be hidden or viewed depending upon the users selection. Ihearts are affected by balance in one's own life such as their mental and physical health and well being, nature, environment, surroundings, music, financial or business status, spiritual condition and of course relationships with your bffal's. Each iheart has a rating system or (ipulse) which is continually updated by some shared form of ihearting. The ihearting ipulse rating system consists of many personal and inter-related categories about life and relationships between you and your bffal's. Good and bad things you experience, interaction with your bffal's, things you do and say in and out of the icyber iworld with your bffals are continuously inputted into the ipulse control panel through shared ihearting. All of these things influence and alter your ihearts (ipulse) rating which will affect your ihearts health and well being in the iworld. The key to ihearting is to have balance in your relationship between yourself and all of your ihearts while enjoying life and having fun inside and outside of the iworld. If your relationships are good and balanced, your iheart inside your isoul will look healthy, red and strong and you will have a high ipulse rating. If most of your relationships are poor your iheart will appear weak, dark and old and your iheart rating will be low. Your iheart ratings will vary depending upon who you are associating with at the time viewed. In the center of your iheart is an icore which appears as a smaller upside down heart. The icore will turn colors to reflect your strongest personal quality for others to see or not.

Are you afraid of what your iheart may be saying to you and your ihearts? Ok, you can hide all of these functions from your ihearts view or select certain things to be seen by others.

Your icell will exist within a community which resides within the ihearting universe. The iuniverse is a 3-d replica of our own universe. When you join the iworld you can select the location of your ihood, icommunity or just your own icell. These can be located in the iuniverse in areas such as the big dipper, milky-way etc. or just as its own star clusters which will all be addressable so your bffal's can always locate you if you share your address with them. You and your bffal's can hang out and party, play games, listen to music or perform other ihearting functions right at home in your icell or you can travel throughout the iuniverse and meet new bffal's exploring the icyber frontier. As you travel through the iuniverse you can explore each iplanet and istar to shop, catch a movie, watch or listen to live music or sporting events, and experience gaming and dating. You can also game as you fly through space traveling to the dark side of each iplanet and istar jacking into various starwars like battles in your ifighters, playing games like capture the flag, king of the hill, speed ball or just enjoy a simple game of asteroids. Whether you are traveling or not your icells can always be logged into your favorite music station which is customizable for your ultimate enjoyment.

Ihearting is building an incredible interface and infrastructure which will bridge the gap offering multilple levels of live user interface from smart phones and desktop computers to full gaming consoles.

The purpose of ihearting is to have fun in and outside of the iworld sharing all of life's experiences while maintaining healthy and sustainable relationships between your inner self and all of your ihearts.

Corporate sponsors will soon be flocking to be the first in line to build and populate istores and buildings on the main streets of each iplanet and istar in the iworld as the ihearting community continues to grow.

Soon, you will be able to start a new journey through life with your friends and family, a journey which will take you to places never experienced before, the secured ihearting world. There is going to be a new trend in the stagnant social network industry. Ihearting predicts that our network will be a hi-tech game changer, creating a new standard in the social network industry.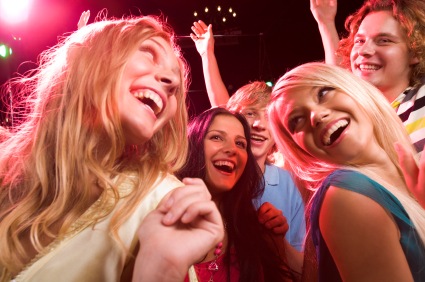 Join the private and secured social network revolution and venture out into the new icyber frontier!